Shop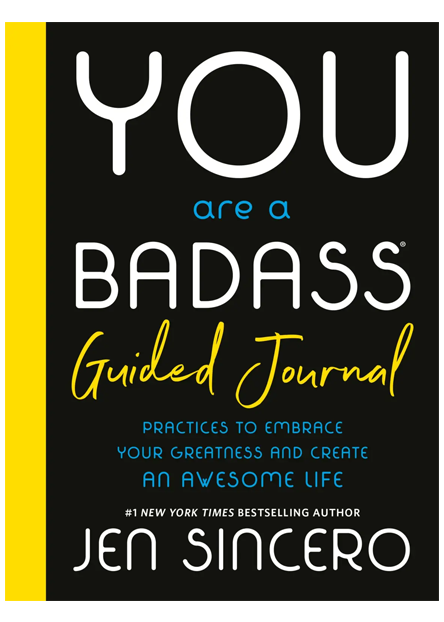 You Are a Badass® Guided Journal
Journal your way to a life you love with helpful prompts, approachable exercises, and the occasional swear word, based on the #1 New York Times bestselling self-help sensation You Are a Badass®.
In this guided journal, author Jen Sincero adapts the most crucial lessons from You Are a Badass® into a workbook to help you apply them to your life and create what you desire most. Armed with her go-get-'em attitude, wise sense of humor and plenty of room to write, you'll be ready to tackle your obstacles, cut through the bullshit, get some real results and finally give yourself the love you deserve.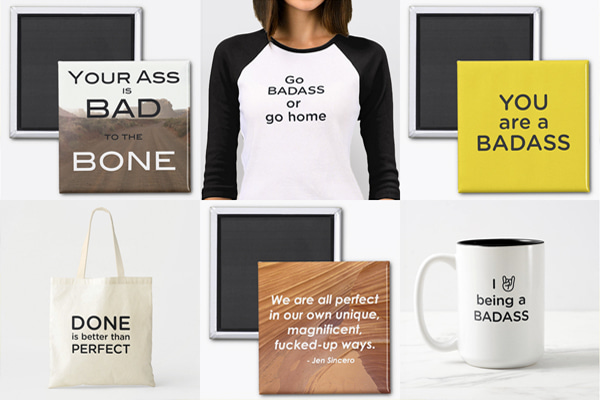 CHECK OUT MORE BADASS MERCH!
I've teamed up with Zazzle to offer an exclusive line of Badass gear—magnets, mugs, and more!
shop now
Sign up for your free download
Receive My "10 Secrets to Being a Badass" Now!
Yes, I want the "10 Secrets to Being a Badass" free download. I also want to receive advice, inspiration and loving, yet firm, motivational spankings from Jen. Enter your first name and email below to download and sign up.